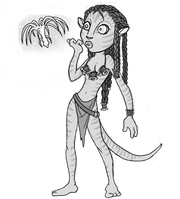 She squeezes you. Litterally, if you're not careful.
The Bread Basket > Pasta Orchards > Noodly Grove
Dialogue After Completing All Daily Quests
Edit
You've done enough for me for one day, rinevi'. Puree'wa is grateful for your service. Return to me tomorrow for more assignments."
References
Edit
Ad blocker interference detected!
Wikia is a free-to-use site that makes money from advertising. We have a modified experience for viewers using ad blockers

Wikia is not accessible if you've made further modifications. Remove the custom ad blocker rule(s) and the page will load as expected.