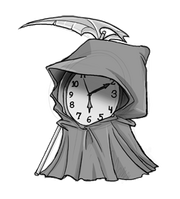 Description
Edit
Looks like it's hamburger time...FOR YOU!
Nostalgya > Palm 2 Face Recording Studio > qPod
Level 13
Resists all but AUTOTUNE damage.
Susceptible to AUTOTUNE damage.
Deals AUTOTUNE damage with basic attacks.
Thunderhorse emerges, out for REVENGE!

Special: Summon Thunderhorse
Effect: # autotune Damage per Round
Duration: This Adventure Only
? XP
? Fubars
Reference
Edit
?
Ad blocker interference detected!
Wikia is a free-to-use site that makes money from advertising. We have a modified experience for viewers using ad blockers

Wikia is not accessible if you've made further modifications. Remove the custom ad blocker rule(s) and the page will load as expected.