Description
Edit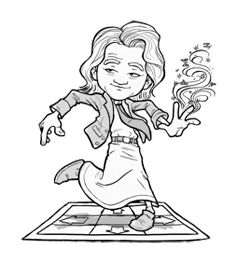 ''With his double-doctorate in Astro-Frenology and Microtemporal Mathemagicks, DDr. Kookoo has learned above all else that the rhythm is, in fact, going to get you."
Fantasy University > Conservative Arts > The Math Lab
References
Edit
A parody of real-life physicist, co-founder of string field theory,writer and advocate of science, Dr. Michio Kaku.
'Ddr.' is a play on the acronym 'DDR', which stands for a popular Japanese arcade dance game called "Dance Dance Revolution".
Ad blocker interference detected!
Wikia is a free-to-use site that makes money from advertising. We have a modified experience for viewers using ad blockers

Wikia is not accessible if you've made further modifications. Remove the custom ad blocker rule(s) and the page will load as expected.